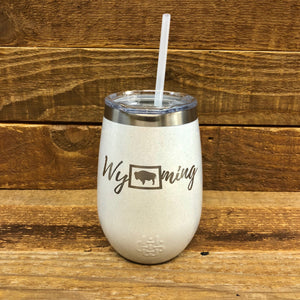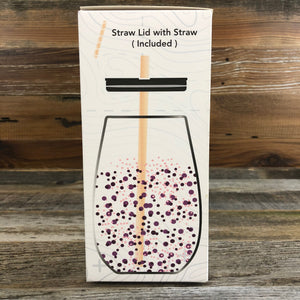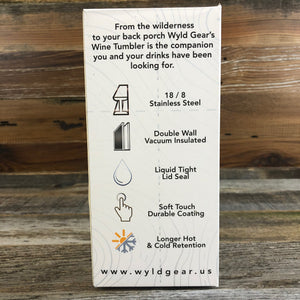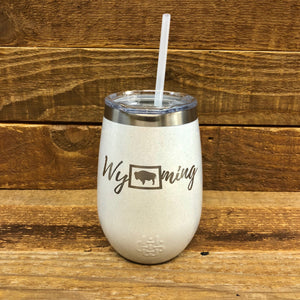 Wyoming Wine Tumbler | 12 oz | Diamond
Wyoming Wine Tumbler | White
Build to last by Wyoming's WYLD GEAR!
The Wyoming Wine Tumbler comes with 2 tops - sippy cup style and straw style - with no-leak grommet protection. Your wine will keep its temperature in this unique double-walled insulated 12 oz. tumbler!
Don't let the photo fool you! This wine tumbler SPARKLES!
Includes: